---
The power sector Mafia Chief skipped the country when he scented trouble ahead. But he is not minding his own business in the new-found safe haven.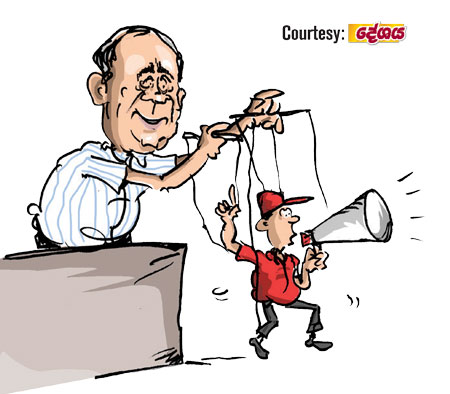 He is said to be calling his one-time 'golayas' both in the officialdom and trade unions to give directions aimed at creating chaos in the power sector.

It has now come to light that the Mafia Chief recently phoned a trade union leader in the power sector and advised him to stage protests and work stoppages agitating for a pay hike.

They say that the power sector Mafia Chief quite active through his proxies is bent on thwarting the efforts of the new regime to grant possible relief to the much harried electricity consumers.