---
The General has finally found out the person who provided a hideout to Kete who went missing in the wake of the new regime taking office.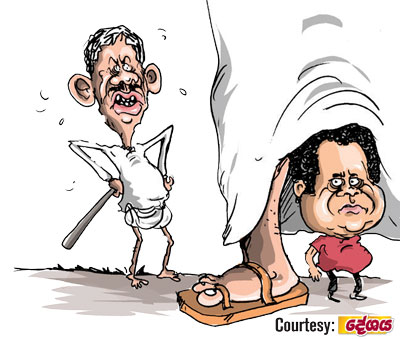 Kete's patron, they say, is a holder of a Ministerial portfolio who entered the Diyawanna House from the General's political party.

This patron had incurred the displeasure of the General when he had submitted bills running into millions of rupees in connection with numerous religious observances and rituals like 'coconut smashing' at temples and Devalayas held across the country to invoke the powers of gods and demigods to obtain the latter's release from prison. So he had provided a safe house to Kete just to spite his erstwhile friend, they say.