---
The deposed strongman is yet to get an official residence in the city which he is entitled to.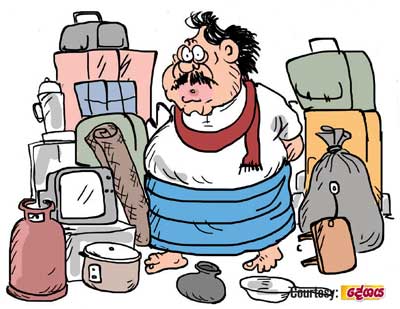 Meanwhile, a story making rounds in political circles says that a one-time powerful madam and several Ministerial ones of the present regime are behind the inordinate delay in allotting an official residence to the deposed strongman.

This question of an official residence figured at a meeting the deposed strongman had with a group of Blue party Ministerial ones recently. "I am entitled to an official residence. But it looks as if I am not getting one," the deposed strongman told his visitors. "What do you propose to do if you don't get an official residence?" One of them asked their former Boss.

"What am I to do if I don't get one? I hope I may not have to live on the street!" he replied.