---
The Presidential aides at the main secretariat recently informed the New Big Boss that he was due to attend a meeting of the government parliamentary group at the parliamentary complex on a certain day at a certain time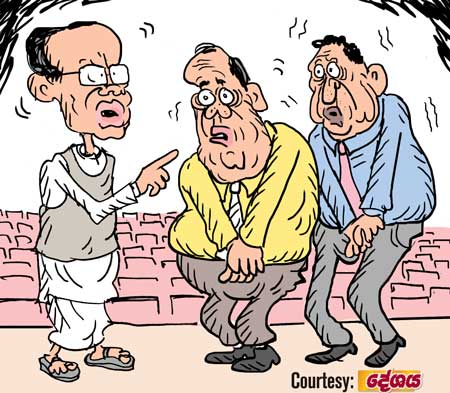 The fastidious New Big Boss arrived at the venue of the meeting at the parliamentary complex at the appointed time with his security detail. But none of the Diyawanna members was present at the venue. The place was as bereft of life as a graveyard!

It transpired later that all group members had been asked to assemble at the main secretariat, not at the parliament.

The blunder committed by the aides at the main secretariat exposed the New Big Boss to a security risk apart from causing him embarrassment and inconvenience, they say.

The heads of some aides responsible for the silly mistake are likely to roll, they say.