---
A female Ministry Secretary who was in the good books of the deposed Big Boss, is about to be exiled to Siberia of the state officialdom, they say.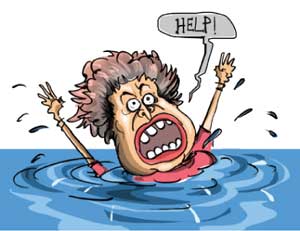 The Ministry birds whisper that this lady was responsible for taking disciplinary action against the envoy who was a victim of a much publicized assault. What is worse is that she went the extra mile to whitewash the assailant, they say.

But this lady is one who is not prepared to accept defeat without a fight. She is said to be going round the political power circuit along with her husband these days meeting the bigwigs of the Maithri regime in a bid to get an equally high profile job in the government. But those privy to the thinking of the government brass say that the poor lady is chasing a rainbow!