---
A certain politico had acquired an eight-acre block of land belonging to a place of religious worship.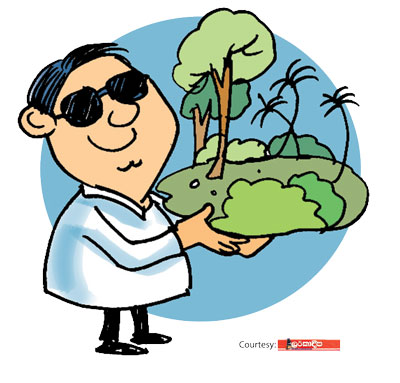 This prime land located close to a girls' school and an elephant bathing spot has been acquired purportedly for the purpose of setting up a training centre for athletes. However, no step whatsoever has been taken so far towards the proposed project.

Meanwhile, the politico has taken action to transfer the ownership of a part of this land to a powerful person in politics, informed sources say.