---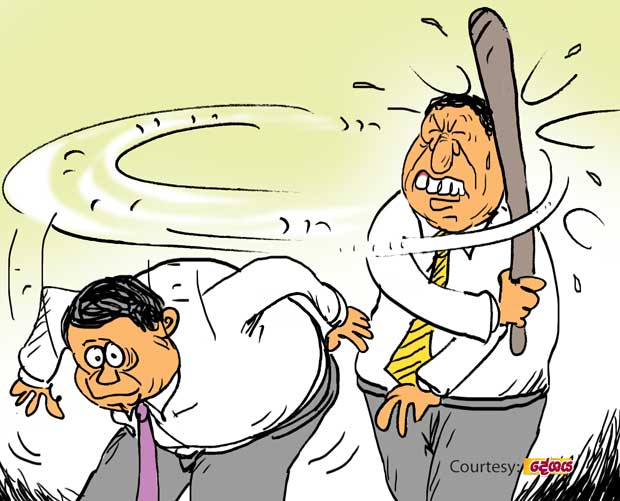 A white collar bigwig at secretarial level at a nerve-centre in yahapalanaya is all out to take it out on the secretarial one handling public administration for some statements the latter made to media.

This bigwig at the nerve-centre was black-listed for certain doings of his that had the blessings of the former strongman whom he served faithfully until the eleventh hour. However, he was so clever that he made his way to the highest secretarial position in the nerve-centre after making a U-turn when the yahapalanaya took office.

Meanwhile, the authorities in the highest echelons had received a communication from a high political source saying that the secretarial one at public administration was a better choice for the highest white- collar job at the nerve-centre than its present occupant. The bigwig who learnt about this missive was waiting for a chance to cut the wings of the secretarial one at public administration and he swung into action when the latter expressed some candid opinions to the media.

However, it appears that the secretarial one at public administration has decided to dig in and fight back. In the meantime, a few skeletons in the black-listed bigwig's cupboard are likely to come out, they say.