---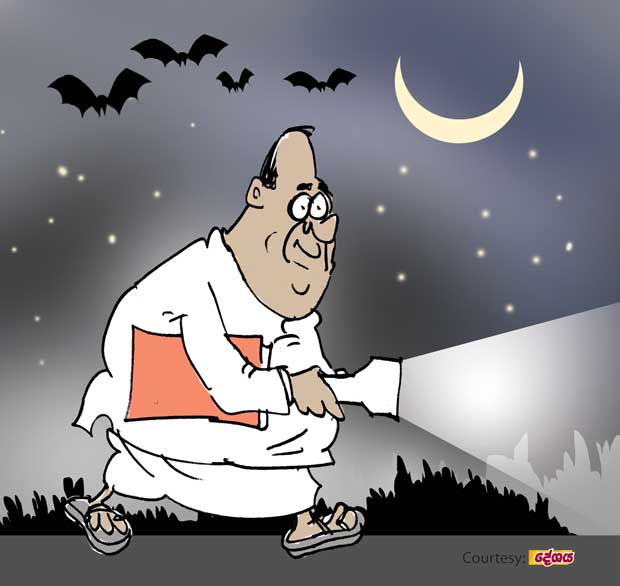 There is a prominent purohita from the Colombo district suffering from insomnia - the inability to sleep.

So the poor man remains awake until morning hours.

Although his condition – being unable to have some shuteye – is a big personal problem to him, he had realized recently that he could use this personal liability to his political advantage.

So the purohita has begun making nocturnal inspection visits to his Ministry and institutions coming under its purview. Judging by the complimentary remarks being made by many people - some describe him as a workhorse – the purohita's newly acquired practice of making nocturnal inspection visits have given a big boost to his political standing. However, those who are in the know of the secret behind his latest practice consider it a good joke.

In fact, several Green party seniors who met for a chat following an important weekly meeting is said to have had a good laugh over the purohita's 'new-found dedication to his work'.