---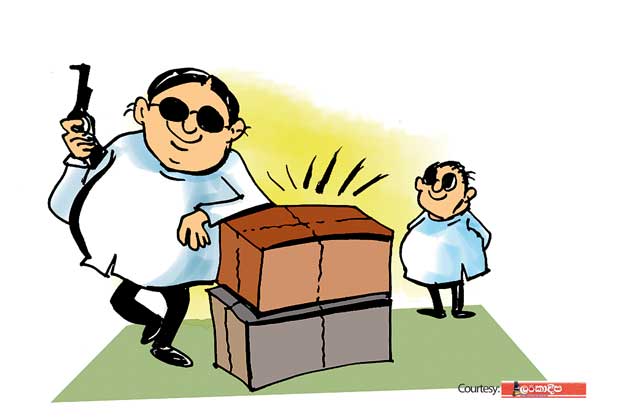 A rumour, that has gone viral in political circles, says that a certain very high political authority has played 'the safe-keeper' of a large assortment of valuable items belonging to a onetime leading political figure, they say.


The rumour says these valuables neatly packed in chests labelled as 'personal effects of the madam' were delivered safe and sound to the new residence of the onetime powerful politician soon after he vacated his official residence.

There is hushed talk among the stalwarts of the political authority's party that there were gold jewelry and currency notes among the valuables concealed inside these chests.