---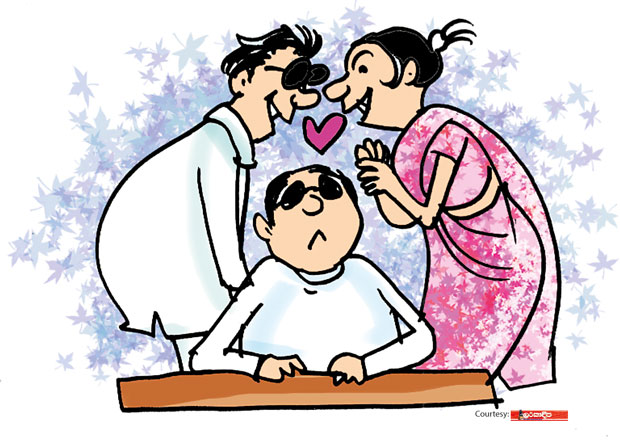 A onetime leading political heavyweight called on a political pal – a loser at the last general polls -- at the latter's residence for a friendly chat the other day. On arrival there, he was in for a big surprise and a bigger puzzle -- the pal was having a good time with his long estranged wife.

The former political authority never expected to meet his pal's former wife because the couple had separated after a bitter fight and had been living separately for several years. Soon after his arrival at his friend's house, the latter's former wife residing in a house in the same locality had come over there to get a typical lover's welcome from her estranged husband. Thereafter, the former political stalwart got hardly any time to chat to his pal because the duo had begun behaving like a couple of love birds -- cooing, laughing and taking selfies.

The former political authority is said to be still wondering whether the couple had finally made it up or were staging an act, they say.