---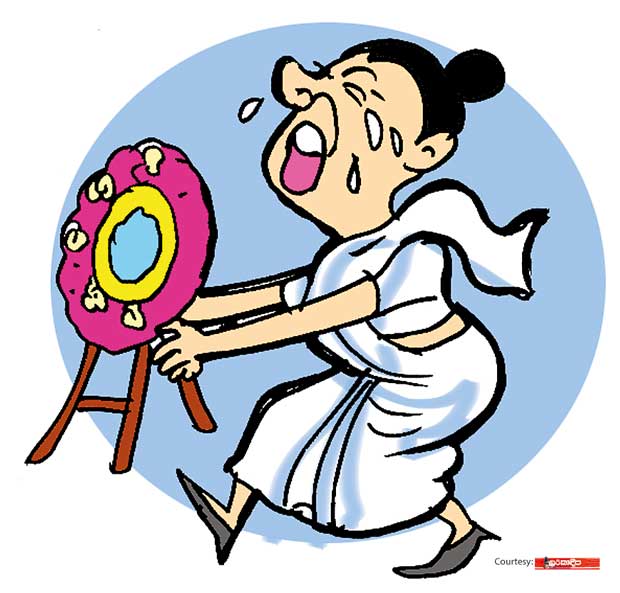 This female is in the running for a seat in a local body in the Wayamba province and she has made it a point to attend every funeral in the area and weep for a long spell as if she has lost someone whom she had loved most in her life.

The weeping one, who was living with her husband and children in a Colombo suburb, has returned to her native village since receiving nomination from a main political party has now begun carrying out her propaganda activity from her parental home. Taking extra care not to violate the laws relating to electioneering now being strictly enforced, the fair one is ever on the lookout for innocuous ways and means of winning the hearts and minds of her constituents, they say.

She attends whatever social function taking place in the area and would not fail to say 'hello!' to everyone she meets.

The lady's winning ways assumed obviously with an eye on votes has become a source of amusement to the villagers.