---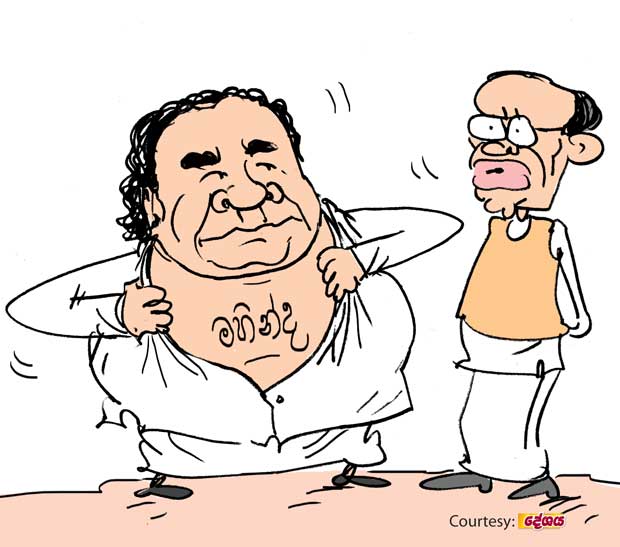 Seven to eight Blue party Diyawanna members associated with the JO group lost their Blue party organizer posts recently.

One of them happens to be a senior party member apart from being the eldest son of a founder member of the Blue party.

Some JO members were discussing this development when one of them came out with a little known incident which took most of them by surprise.

According to this story, the Dambulla politico was the first among the few party veterans who decided to extend unconditional support to the Compassionate One to establish yahapalanaya. He had also held a meeting of the party members in the district at his residence to canvass their support for the new leader.

However, the Dambulla politico had got disenchanted with yahapalanaya after a brief association with it and got closer to the former strongman thereafter.

The JO member who traced these antecedent events, told his colleagues that he believed the Dambulla politico was ousted from his organizer post as an act of revenge for teaming up with the former strongman.