---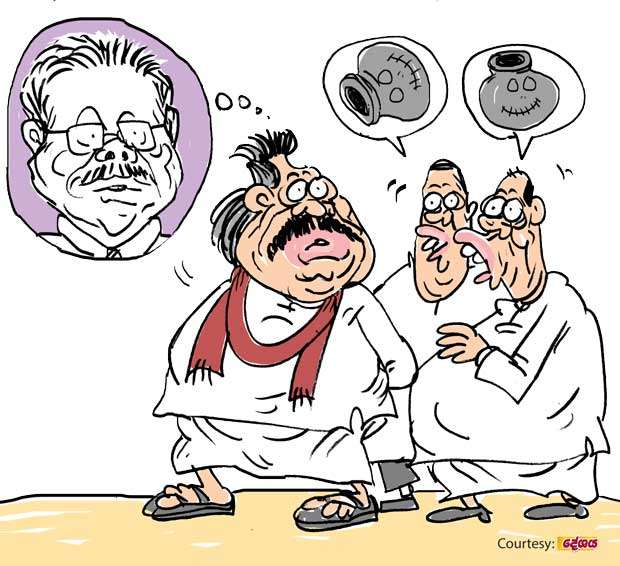 When a large majority of Pohottuwa is for putting forward the military sibling, the onetime power behind the throne, as their candidate at the coming big poll, some party bigwigs continue to mention other names in this connection causing confusion among the rank and file, they say.

While some high-ups mention the name of the scion of Boralugoda some others announce the name of the former Diyawanna chair as the party candidate, they say.

However, the former strongman with an unrivalled political savvy is observing a studied silence over the matter. He is expected to announce the real candidate at an auspicious time in another few months, they say.