---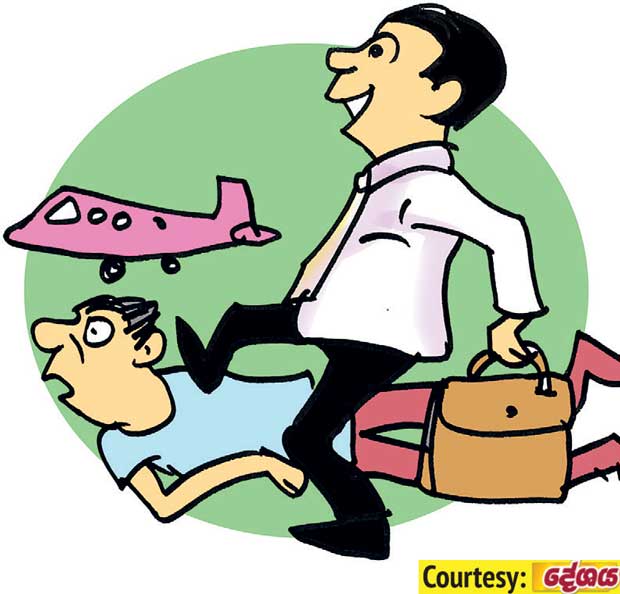 A high level secretarial one appointed only eight months ago is said to be packing his bags to leave for Geneva for the third time in a row.

What is worse is that this secretarial one had ignored his political boss' order to send the white collar one conversant with the subject to the Geneva conference this time round.

By the way, the purohita in charge of the Ministry had decided to resign himself to the antics of his secretarial one as he (the latter) is an appointee of an authority at the highest level, they say.