---
A senior politician in yahapalanaya wanted by the special Police probe in connection with financial crime allegations is said to be avoiding questioning by Police by using his political clout.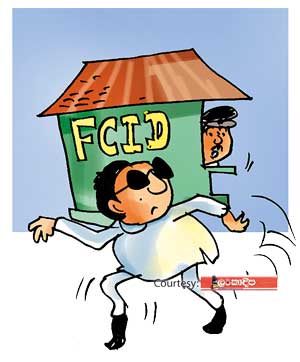 This politician had been summoned by the investigators several times, but he had dodged appearing before the probe giving some excuse or the other.

Meanwhile, the politician has appealed to a powerful yahapalanaya authority to use his influence to have the allegations against him dropped to save him from the impending blemish that would affect his standing in public life.