---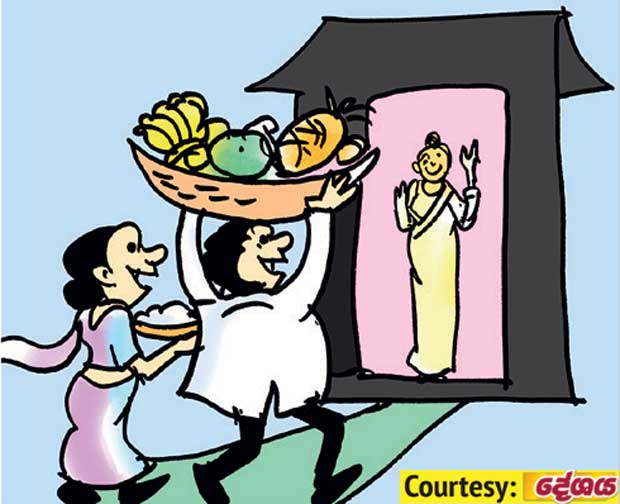 A yahapalanaya purohita who has made a name as a singer too had reportedly visited a well-known female-fortune teller in the Rajarata area.
The purohita garbed in white carrying a basket of fruits with his ladylove in tow had called on the fortune teller at daybreak.

He had consulted the fortune teller mainly about his political future, they say.
The purohita is said to be highly upset these days over the Ministry problems plaguing him and he is not happy about the way the government is handling its major issues either, they say.