---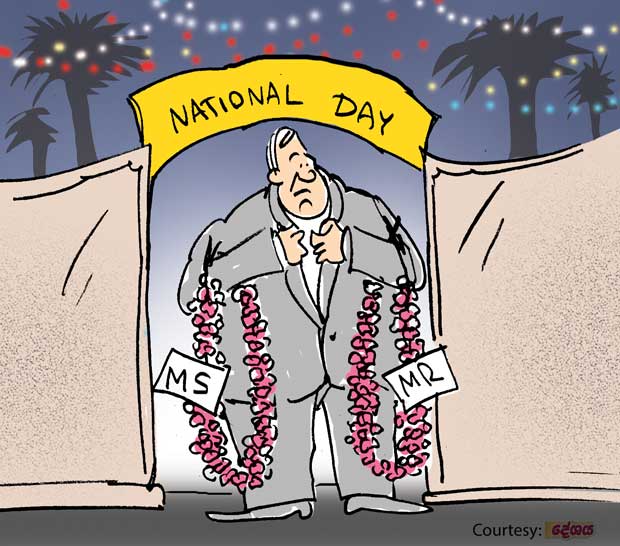 The diplomatic mission of a "Red-country' based in the city held a celebration at the BMICH recently to mark that country's National Day.

The envoy of that country had invited both the incumbent Head of State and his immediate predecessor to this important ceremony due to begin at 7 in the evening.

Suddenly getting wise to the peculiarities of local politics, an official from the diplomatic mission called the former strongman and asked him whether he would mind delaying his arrival for the ceremony.
The former strongman asked why he should and the official explained: "The incumbent Head of State too has been invited and he is due by 7 pm. We thought it would be better if you arrive for the ceremony after his departure!"

Realizing that the diplomat was only playing a playing diplomatic game, the former strongman agreed to suitably time his arrival for the ceremony.

The envoy and his officials were happy that they could easily set right at the eleventh hour a silly mistake they had committed and they looked forward to the arrival of Number One in yahapalanaya sharp at 7 pm.

However, Number One failed to turn up at the BMICH on time or late for the ceremony.
Highly disconcerted envoy got his officials to make inquiries into the inordinate delay on the part of the incumbent head of State in attending the ceremony.

Finally, an informal message he received from the Yahapalanaya nerve-centre in response to the inquiries made, ended the speculation over the arrival of the VVIP. The message said: "The Head of State will not attend the ceremony considering that the presence of both the present and former Heads of State at the ceremony is not necessary."