---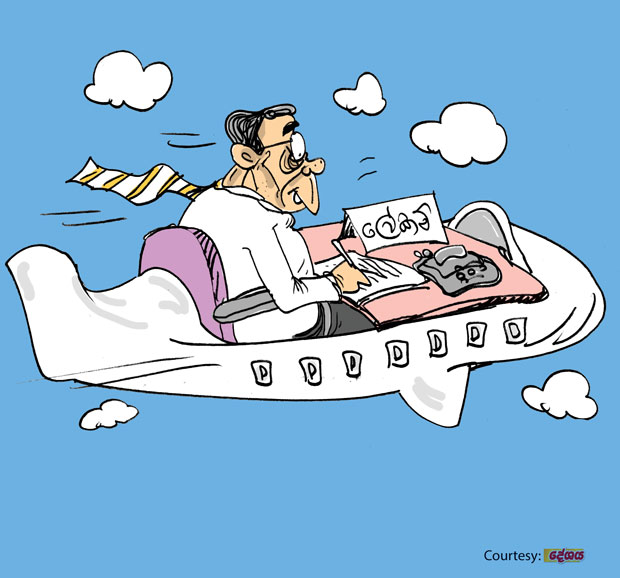 A team of high-ups from a top world financial body had recently been on a visit here to review the progress of a development project funded by them.

As the purohita in charge of the subject was indisposed, arrangements had been made by the local authorities in consultation with the financial body's local representatives for the foreign team to meet the deputy purohita and the Ministry secretary.

The meeting had been held on schedule, but the white collar bigwig of the Ministry had failed to turn up. And the visitors on the fact-finding mission had expressed their regret about his absence at this important meeting.

However, the truant white collar bigwig is said to be getting ready to leave for the States shortly to attend a high level conference of this financial body as the government's representative, they say.
A purohita who heard about it had raised the matter at a meeting of the top table and the conduct of the white collar bigwig had come in for their severe flak. Some of them had questioned how could the country progress when there were white collar bigwigs like this one tasked with the job of piloting the country's economy.