---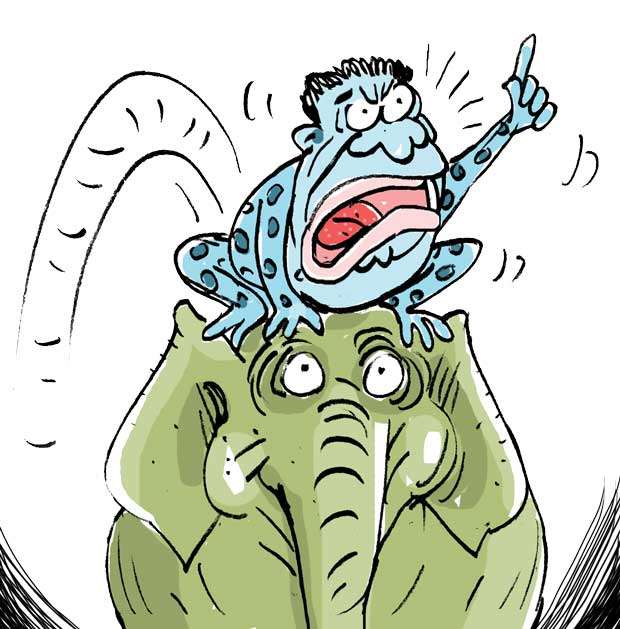 This Diyawanna politico had expected to get a portfolio with the regime change. When he was overlooked, he did a somersault to the Green party.

He suffered defeat at the last general polls as a result of falling foul of the former strongman. However, a rival of his losing a court case paved the way for him to enter Diyawanna again.

The man is said to be going around these days bragging that he has a plan to oust the Number One from the Blue party leadership.

The politico has reportedly sounded some party seniors about his plan to bring about a change in the Blue party leadership, but the responses he has got so far are said to be either negative or lukewarm.

Meanwhile, some other Blue members whom he had approached had shut their door in his face, they say.