---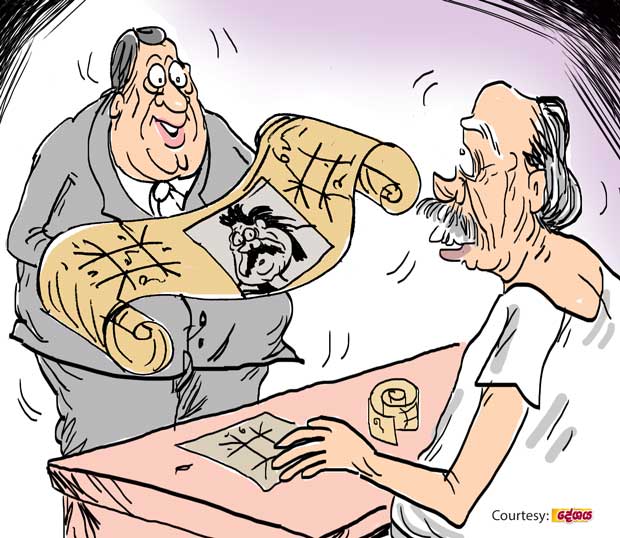 The sudden removal of the chief of a revenue-earning establishment raised many an eyebrow in political and white collar circles recently.

Discreet inquiries made by some inquisitive ones have now unraveled the mystery shrouding the ouster of the white collar high-up now cooling his heels in the 'pool'.

According to informed sources, it was an 'act of indiscretion' on his part that led to his removal from the coveted post.

This white collar high-up had called on a well-known astrologer in Ampara area to get a reading of his daughter's horoscope. By the way, he is said to have handed a horoscope copy of another person as well to this astrologer for a reading. And it had come to light that the other horoscope belonged to none other than the former strongman!

Some bigwigs in yahapalanaya who had come to know about this horoscope affair had put the two and two together and found an answer not to their liking.

The white collar one had protested his innocence denying the allegation that he carried another's horoscope to the astrologer. However, the bigwigs had believed the astrologer who had wittingly or unwittingly gabbed about the incident rather than the white collar one. So the man was pulled out from his high post and parked in the 'pool'!