---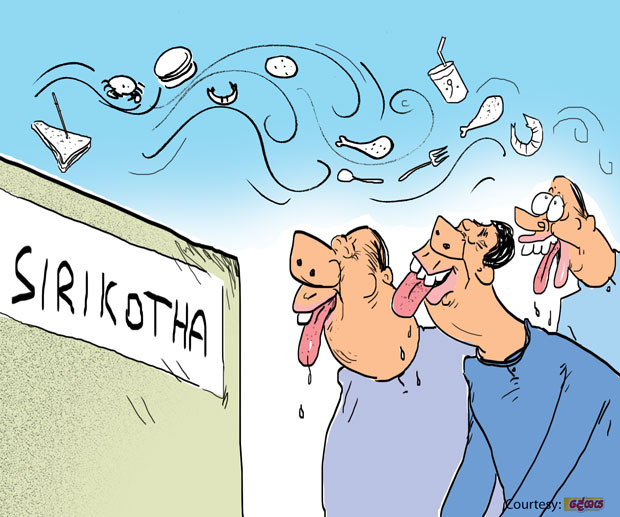 A rumour that several Betel leaf stalwarts were poised to pole-vault to the Green party spread like wild fire in the past few days.

Three names were mentioned in this connection. All are top team members. Having done some homework, the trio had reportedly concluded that the chances of winning back their seats on the Betel leaf ticket at the coming polls were very remote and the best available bet was to ride elephant back.

The two of the trio set for the jump are from Uva; one is a very senior Blue and the other is the one who publicly disowned 'Appochchi'. The third one is a reticent character from Wayamba who once held a high post in the Blue party.

In a move to clear the coast for the Blue senior from Uva poised for the jump, a young dashing Green one from Colombo who is currently based in the main district in Uva on the strength of his matrimonial ties, has decided to shift his political activity to the Gampaha district, they say.

Although, the 'nekata' for the proposed crossover is yet to be fixed, the trio has already confided in their near and dear ones about the impending move.