---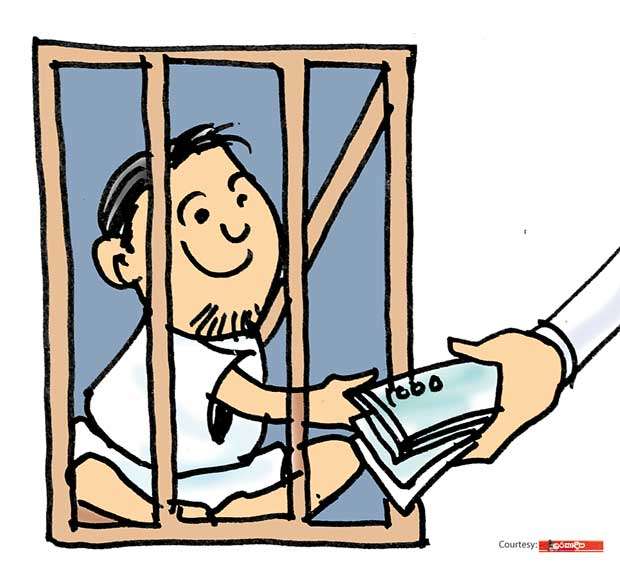 This strange case of granting compulsory leave with half pay to a service high-up facing murder charges now confined to a state-run lodge, has raised many eyebrows in political circles and the public domain.

According to the relevant administrative regulations, the high-up should have been interdicted given the gravity of the charges he is facing apart from the fact that he has been refused bail by courts, but the authorities concerned had for reasons unknown deviated from the normal disciplinary procedure and sent the man on compulsory leave, they say.

What is worse is that even a superior one who had recommended serving an interdiction order on the service high-up has now been relieved of his normal duties which have been now been delegated to another bigwig.

The high-up now serving time in the state-run- lodge is provided with best possible comforts and facilities, they say.