---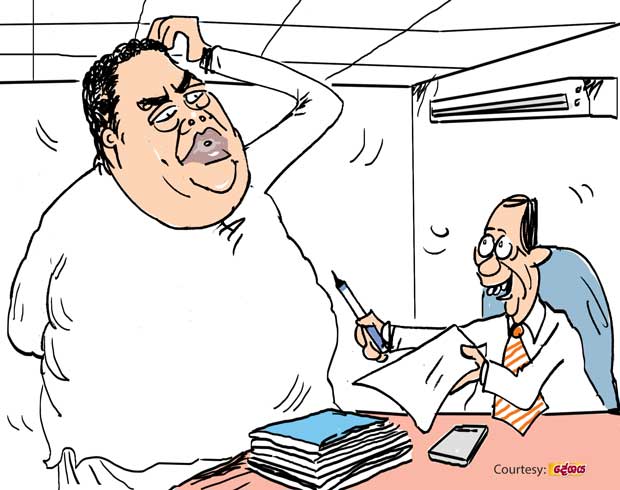 The white collar one at the apex of public administration got a stint at Welikada for the sin of having carried out an illegal order given by his political boss.

Following the historic court ruling, most white collar high-ups in the civil service have now begun working to the letter and the spirit of the law causing much chagrin to the corrupt political bigwigs who have had their say and way so far.

Meanwhile, a story how a yahapalanaya purohita had to lose face when his secretarial one refused to carry out a verbal directive issued by his political boss is being told and retold with much relish by government sector employees these days.

According to this story, a certain purohita handling a politics-oriented digital project of the government had directed his secretarial one to carry out a special job which clearly went against the book.

The secretarial one who patiently listened to the instructions given by his political boss had told him: "Given the current situation, we have to think twice before carrying out directives given verbally. I hope, Sir, that you will not misunderstand me. Give me your directive in writing. I'll see that it is carried out without any delay."

"Ah! I see! I will give you the necessary instructions in writing," the purohita had promised.
However, the purohita had neither given written instructions nor had he talked about the matter again!