---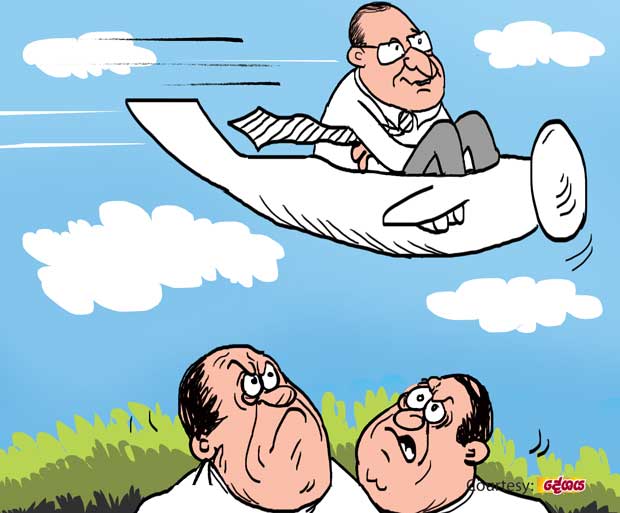 A group of purohitas met in a familiar joint in a city suburb to share the good cheer of the New Year season. While engaged in small talk and political gossip, their attention turned to two to three powerful white collar bigwigs who are said to be enjoying an extravagant lifestyle at public expense.

A highly concerned purohita was telling his colleagues: "Even we can't spend anything exceeding Rs.2.5 million a year on foreign travel. But this chap …, I understand, is spending more than Rs.2 million a month on travels abroad."

"His doings are not restricted to frequent foreign trips," said another purohita. "Do you know that he travels by air even on private business?"

"He is the one responsible for the sale of that stuff… and we all had to face the music when the news triggered a public outcry!" yet another purohita recalled.

"I'll tell you what we should do to teach the fellow a by good lesson," a senior purohita chipped in.
"Let us issue summons on him to appear before the … committee when the council meets again."
All others agreed with him.