---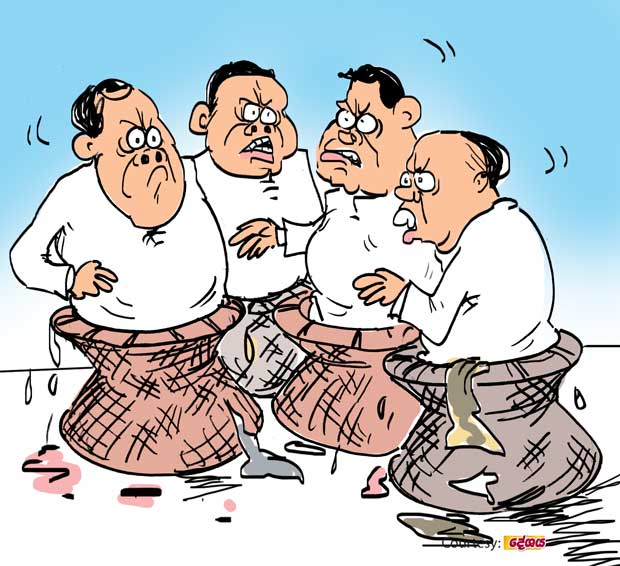 There are at least eight State purohitas from both main parties in yahapalanaya sulking over the fact that they have been reduced to nonentities in their respective Ministries.

As the representations they had made to the highest authorities time and again had fallen on deaf ears, the dejected ones had powwowed about their future plans at a hotel in Thalawathugoda and at this discussion most of them had shared the view that they should quit office if no immediate action was taken to assign them with their due share of powers and functions.

As a warning of things to come, a state purohita from Polonnaruwa had handed his letter of resignation to the Number One in yahapalanaya. However, the Number One had refused to accept it saying: "Don't be impatient. We'll sort out your problems in two or three weeks!"

One of those from Puttalam is adamant that he would quit office if the promise is not kept.
Among the state purohitas who have taken up a 'do or die' stance on this issue are the ones from Matale, Hambantota, Kegalle and Jaffna. By the way, the unhappy one from Matale is a very senior one and the politico from the North is a fair one, they say.

Most these unhappy ones feel that they can afford to press their demands hard, given the local polls round the corner.