---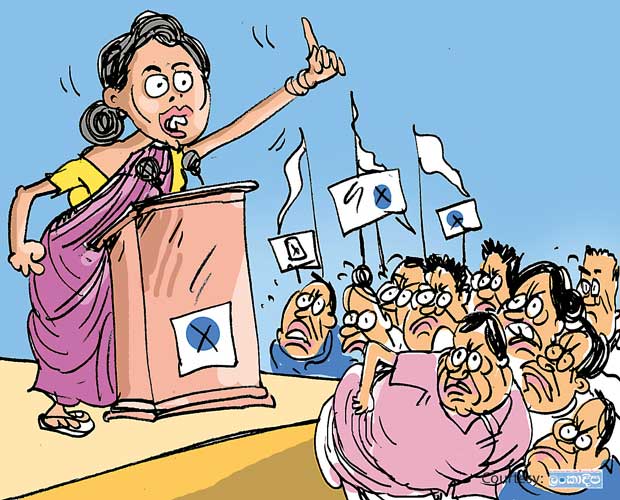 This film actress has now taken to politics in a big way and the leaders of her political party expect her to be a star attraction at their propaganda meetings.

Nowadays she is often seen addressing pocket meetings in the city suburbs to win over voters for the party candidates contesting the upcoming local polls.

However, the crowds at these meetings begin to thin out no sooner this actress starts addressing them, they say.

Some inquisitive ones who had observed this unusual crowd-reaction claim that the people attending the meetings begin to leave one by one or in groups as this fair one, well-known for her libertine lifestyle has of late made a point to wax eloquent on our traditional cultural and moral values. "People detest her hypocrisy. Therefore, they leave the meeting to register their protest," one of them explained.