---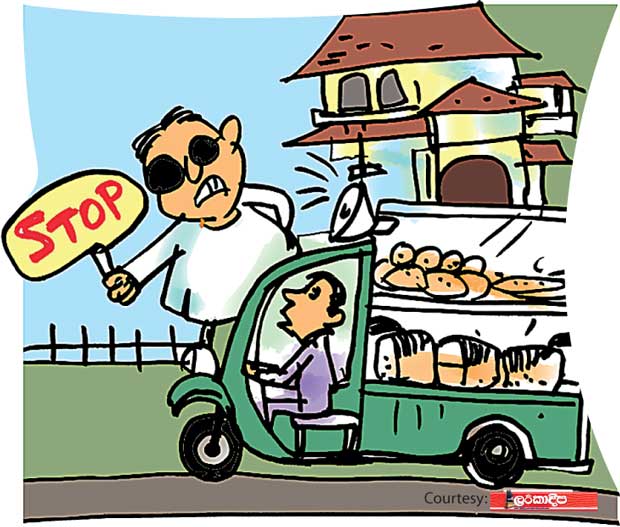 Bakery products, mainly bread vending tuck-tucks running on roads and byroads blaring out music to signal their presence mostly at dawn are a common sight in the country today.

A former purohita hailing from an area bordering a lagoon in the North of Colombo had issued a standing order to these bread-vending tuck-tuck drivers not to blare out their signal music when driving through the locality where his residence is located for the noise could disturb his young sons usually fast asleep at this time of the morning.

Tuck-tucks had strictly observed this ban, but one day a certain driver had forgotten to switch off the microphone blaring out the usual signal music when driving past the residence of the powerful politico.

Affronted by the 'cheek' of the driver who had 'defied' the 'no-noise' order, the wife of the politico who wanted to teach a good lesson to the man had immediately got the politico's security officers to produce him before her. And the security officers had given the chap a sound beating before releasing him from their custody.

The politico lost his seat at the last general poll and what was worse he was sent to remand jail on being arraigned on corruption charges.

Bread vending Tuck-tuck drivers who are highly elated over the politico's fall from power now make it a point to increase the volume of the music to a raucous pitch while driving past the residence of the politico. However, neither the politico's wife nor the sons have raised a whimper about the nuisance caused by these tuck-tucks, they say.