---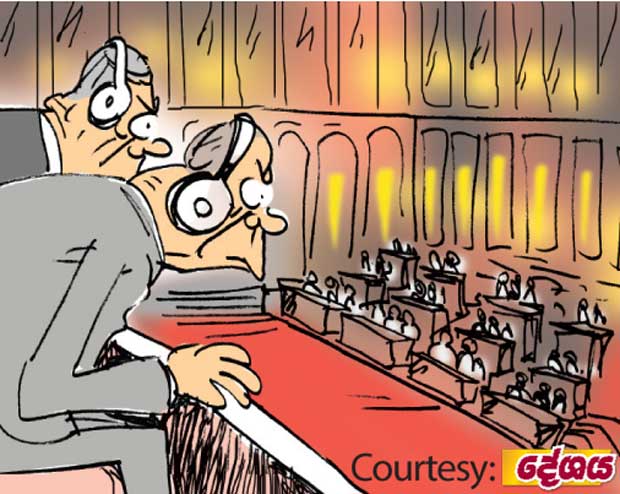 Diyawanna members from both sides of the great divide evinced an unusual get-up and go in the recent debate on the Constitutional Steering Committee proposals.

The presence of a group of important visitors from the West in the public gallery during the assembly proceedings was the main reason for the debate to turn so lively, they say.

By the way, a rumour doing rounds said this important group of visitors from the West arrived here for the specific purpose of knowing at first hand the views and sentiments of the Diyawanna members about the proposed Constitutional reforms and that on the invitation of some members from the North.

Meanwhile, the JO big guns ever on the look-out for some new weapon to attack the yahapalanaya with, has decided to raise a question in the council about the presence of the foreigners when the debate on the Constitutional proposals was on.