---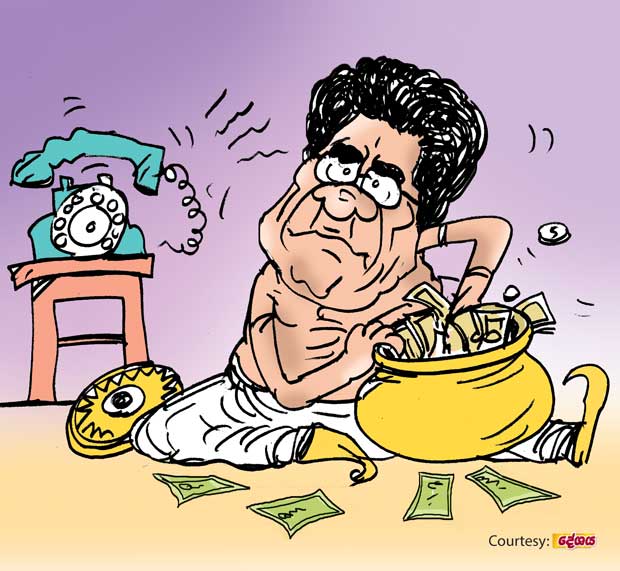 The 'doctor' from Ruhuna who founded a new political party recently had received a telephone call from a leading politician with whom once he had close political ties. In fact, this VIP caller was the power behind him in his heyday in politics.

The powerful politico had told the 'doctor' that he wanted to sponsor a loan from him for a political pal in need. Not just chickenfeed! Rs. 30 million or a minimum of Rs. 20 million!

The 'doctor' had replied: "Apoi! Budu Sir, I am a poor man now; in fact, I too am trying to raise a bank loan!"

However, the powerful politico had learnt since that incident that the 'doctor' had liberally spent several millions on activity designed to place his new party on a sound footing.