---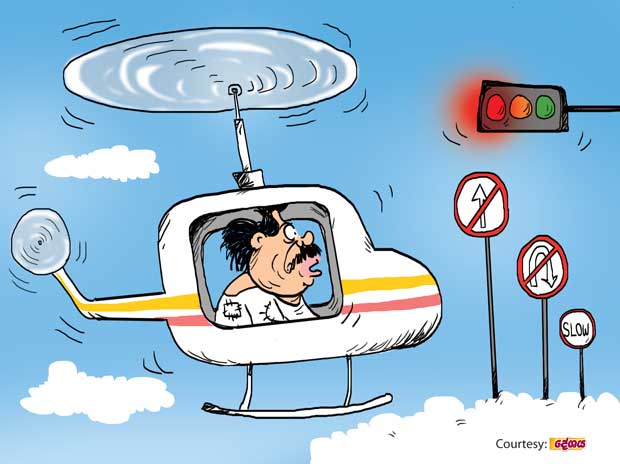 The former strongman had been invited to a public function in Rajarata recently. As he had several other engagements to keep on the day of the function, the former strongman decided to take a helicopter ride to the venue of the function.

He wanted to hire an army helicopter, but was informed that all helicopters had been booked for the day.

The former strongman next got a friendly Diyawanna member from the upcountry to hire a private helicopter. However, the authorities had told the former Big Boss that they could not allow him to use the direct air route to Rajarata as part of Rajarata including the air space had been declared a special security zone and he may if he wanted to, make a detour to his destination avoiding the air space and land area coming under the declared security zone.

The former strongman had helicoptered to the venue of the function taking a circuitous route which had cost the member extra money. Being several hours late for the function, he had to travel back to Colombo by land, they say.