---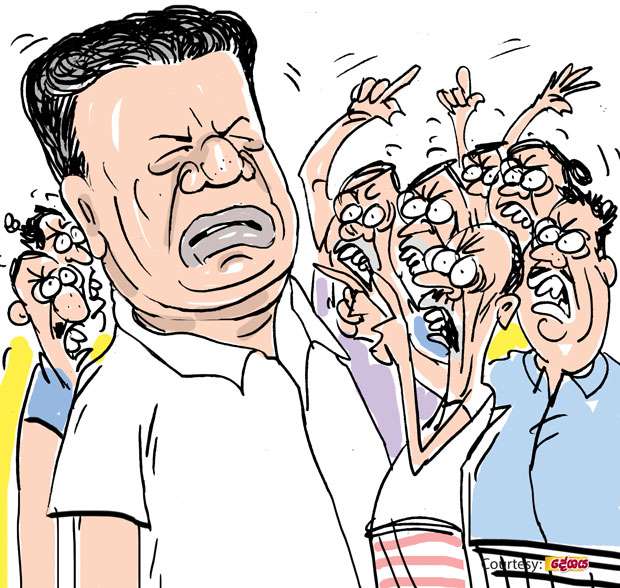 It is no longer news that a JO heavyweight from the Kalutara District created quite a sensation in political circles in recent times, when he boldly claimed that it was he who was the most qualified candidate next to the former strongman to run from his party for Number One, Number two or the Main Opposition Chair in the country.

This JO stalwart recently summoned a meeting of the party's district organization to discuss their plans for participating in the proposed mega anti-Government protest.

The party activist who compered the proceedings from the very outset had made several acid remarks about the former strongman's military sibling. However, the Kalutara stalwart had appeared giving the tacit nod to these remarks.

As the compere continued his attack on the military sibling, the audience had become restive. And a leading party activist in the district had told the JO stalwart amidst noisy protests: "We are not going to vote the way that suits you at the coming poll. We are going to vote either for our big boss or the person he nominates!" And all others had hailed his announcement in one voice.

However, the Kalutara stalwart had tried to adduce reasons for his claim, but the participants shouted him down, they say.