---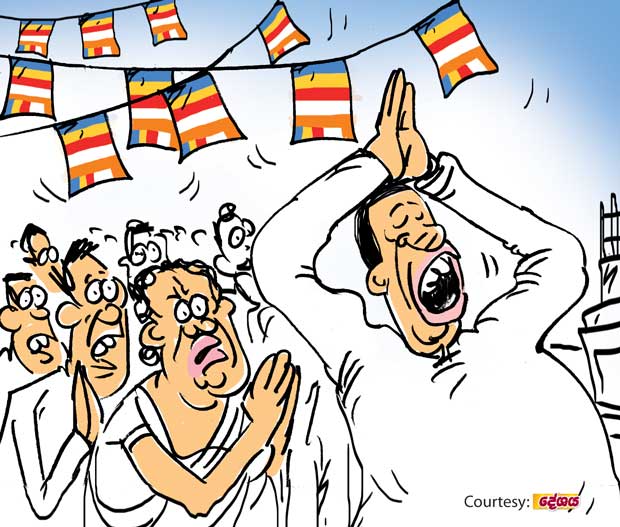 A pinkama to invoke blessings on Yahapalanaya Number One was held at a big mansion in the sacred city in the hill country recently.

The livewire behind this pinkama was a madam holding a high office in the upcountry and known to be an expert at reading the celestial map.

When the Pinkama which included a Sanghika Dana was underway, one or two high-ups who worked against Number One at the last national polls were seen moving about as if they were too involved in organising the event.

The show being put up by the intruding high-ups obviously to win brownie points from Number One had angered a group of several purohitas loyal to the latter, but they decided not to expose the 'imposters' then and there fearing that it could create a scene, they say.