---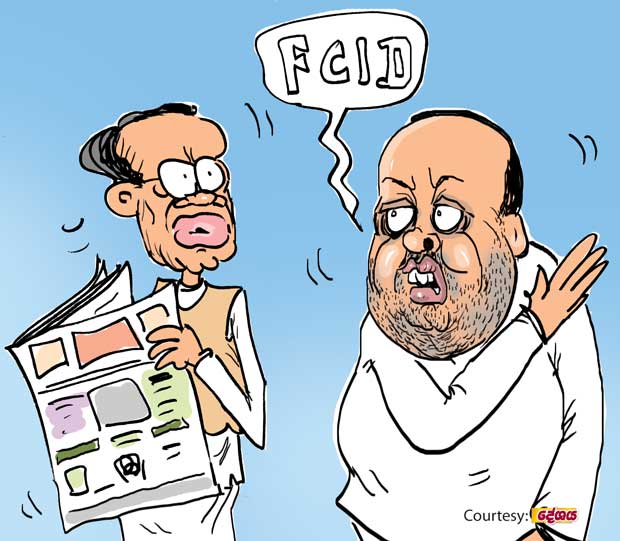 Betel-leaf party's chief secretarial one is a long-faced one these days, they say.

His main grouse is that the special Police unit established by the unity government has become a veritable spectre stalking the Blue party politicos while turning a blind eye to more grave offences being committed by some big guns in the other main political party.

The elderly politico from the Colombo Central whose beard has turned grey with his years in the Blue party was summoned by the special Police unit reportedly to question him about the misuse of some government vehicles, but was quizzed about an entirely different issue linked to a lady, they say.

Meanwhile, the decision taken by the lady from Mulkirigala to give up the post of party organizer and the young politico from Chilaw quitting his office are attributed to the harassment they had to suffer.

The chief secretarial one, highly disconcerted by the numerous complaints made to him by the 'victimized' party members have decided to place the issue before Number One who is also the leader of the Blue party and the multi-party alliance for a final decision.