---
A politico who held a very high position in a provincial body had got his ladylove appointed as a consultant and what is worse is that he had violated a policy decision adopted by the council for the purpose of promoting her family business.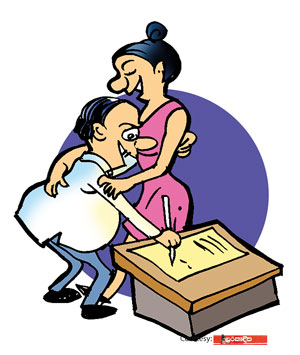 Before being appointed as a consultant, this fair one had worked in a healthcare service and had been a frequent visitor to the provincial high-up while in office. And the office aides had found them necking there on several occasions.

The fact that the politico had gone out of the way to relax the restriction placed on the fragmentation of coconut estates to help the woman's family business had come to light much later.