---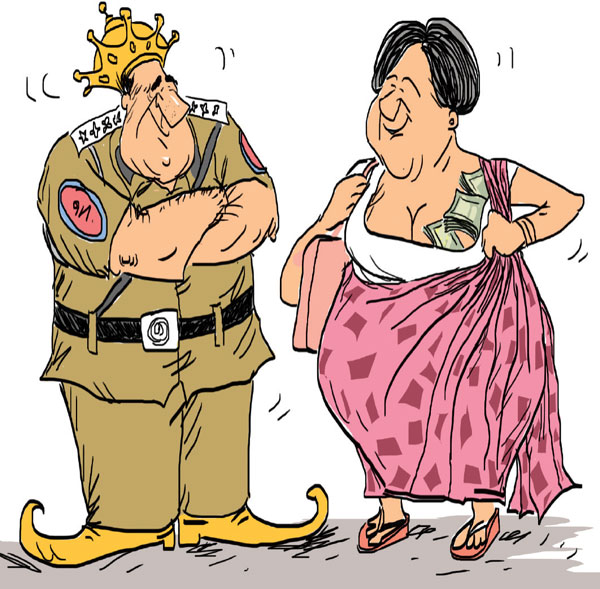 There is certain a white collar one holding deputy status in a department linked to the country's law and order. His better half is holding a second rung post in a cash-rich office connected to public transport.

Although they are public servants drawing relatively moderate pay they had become billionaires during the recent past, they say.

The white-collar one attached to the department concerned with law and order had made it a point to buy a 10 to 15-acre estate practically in every area he served during his career. He is also said to be the proud owner of a number of tourist hotels in various parts of the country. Many inquisitive ones in the department are trying to find the answer to the question: How could this white-collar one acquire such valuable assets running into billions of rupees with the typical public servant's pay they were drawing?

By the way, the better half of the lucky white-collar one on receiving an order transferring her to another office recently had called on the top team member in charge of the subject of transport and shed enough tears to melt his heart.

The secret behind the phenomenal material success of the couple lies hidden within the four walls of the office the lady was working, they say.