---
The secretarial one ousted from public administration, now in a sulk is said to be planning to go on retirement. The two authorities in the highest echelons had held out a consolation position to the unhappy white collar high-up, but it has failed to cheer him up, they say.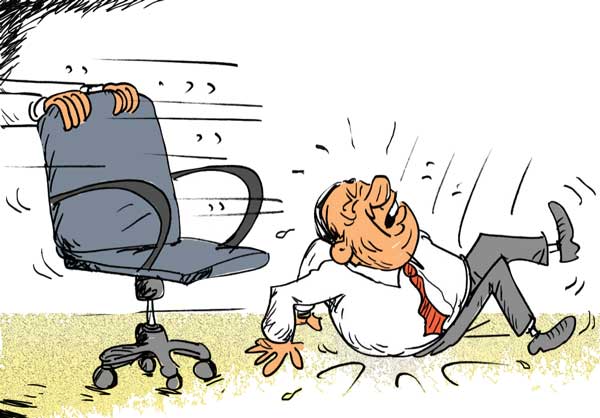 Meanwhile, the finger of accusation for his transfer which amounts to a demotion has been directed at a holder of a very high office in yahapalanaya who is described as a master-manipulator.

The accusation stems from a story doing the rounds which says that the ousted secretarial one had in his custody documentation relating to an underhand transaction involving about Rs.200 million carried out when a certain housing complex in Colombo 7 was purchased by the government for the high office holders in public service. And the move to axe the secretarial one is closely linked to his being privy to the alleged underhand transaction.