---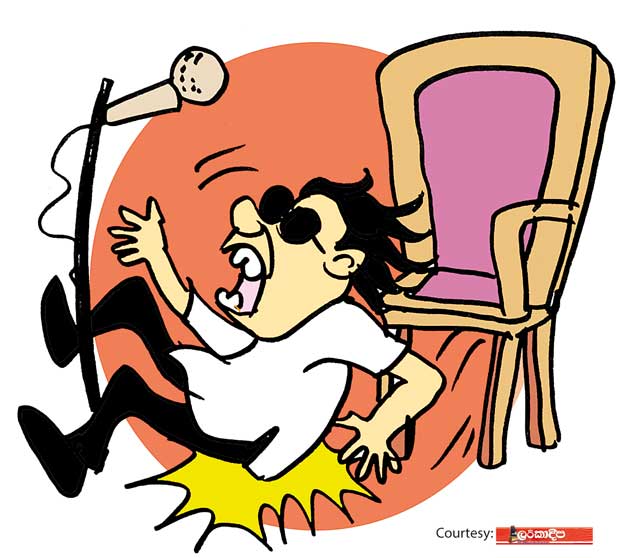 A Diyawanna member from the district of 'rock city' fame created a sensation in the recent past when he started flaying a high political authority from public platforms.

It was the general opinion among those who knew this Diyawanna member well that he was only giving vent to his keen disappointment for not being elevated to a Ministerial rank.

The reshuffle that came later saw a quiet colleague of his from the same district being appointed a purohita. However, the member who was raising a big racket did not get even a deputy post.

The member overlooked for promotion to higher status because of his big mouth has now become the butt of jokes by his colleagues, they say.