---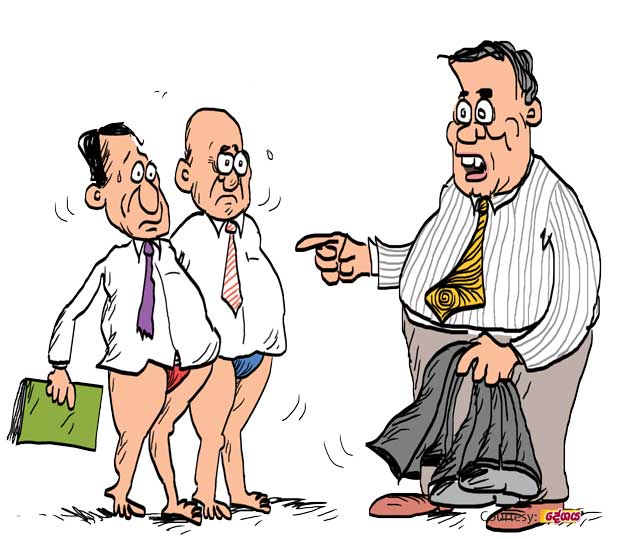 It is a home truth that firm, upright and honest white collar ones in the public sector are a rare breed. Among the few such men of integrity available, there is one functioning as the chairman of several state institutions. One of the state institutions he helms is one handling finance. There is another one connected to mass media.

None would dare try to influence this white collar high-up with years of experience in the public sector behind him.

Meanwhile, a certain director known to be an unsavory character and a typical hanger-on is said to be whispering various allegations against the upright white collar high-up to high political authorities on a regular basis.

Later both high political authorities had made a perfunctory inquiry from the chairman about the complaints made by the director. Then the chairman had read out a list of serious charges -- most of them relating to abuse of public funds – being preferred against the tale- telling director.

A high political authority who attentively listened to these charges, had said: "We didn't know that he is such a bad character. You may take necessary action against him. If there is any problem, refer the matter direct to me…"