---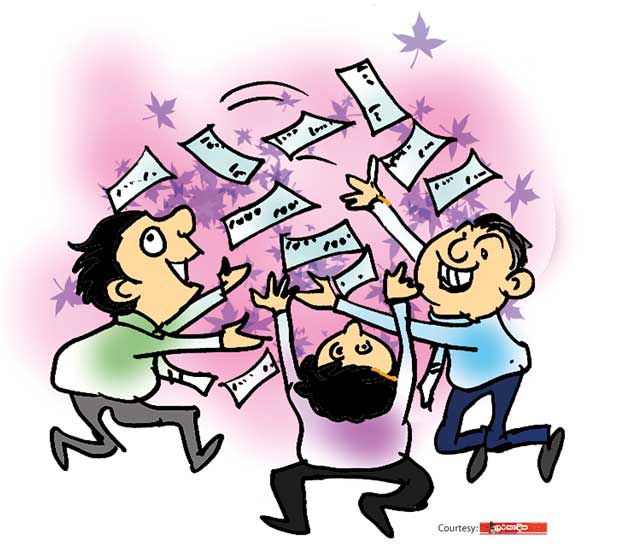 Peacock-pictured greenbacks in their thousands are making their way right into the hands of white-collar ones of a 'small government' in a salubrious area these days. These lucky ones are busy organizing the grand Spring Carnival to be staged come April.

The white-collar ones are engaged in the task of selecting tenderers for awarding contracts for constructing stalls and shops for trading activity and also other structures essential for the carnival.

Although there is the possibility of raking in a massive income from this event to fill the coffers of the 'small government' they are working for, the white-collar ones are said to be manipulating all deals for their own gain, informed sources say.

Parcels of the carnival ground are also being given on rent to friends, relatives or to those who oil their palms, they say.