---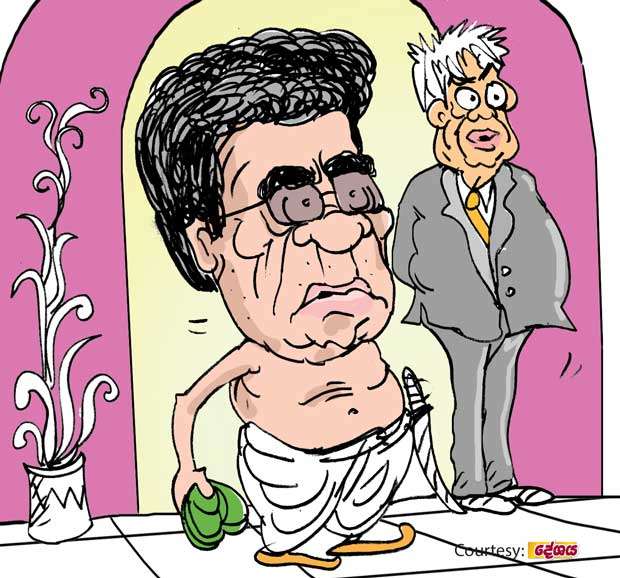 The son of self-styled Gemunu from the South had married an Iranian girl and the wedding was held at Mount Lavinia Hotel the other day.

Gemunu had invited all his onetime Diyawanna colleagues to his son's wedding. The Green leader and a good number of Green party Diyawanna members had attended the wedding. The Blue party purohita from the South holding secretarial status too had been invited, but he was not seen at the wedding, they say. Gemunu is said to have experienced a keen disappointment when a special invitee of his had failed to turn up; he was none other than the former strongman.

In the morning of the wedding day, a security detail of the former strongman had turned up at the hotel to check the security arrangements. But later the former boss had sent word to Gemunu saying that he was indisposed.

Some trying to interpret the real reason behind former strongman's decision to give the event the miss, openly wondered that he might have felt that it would be rather embarrassing to sit at the same table with the Greens at a time when tensions over the no confidence were running high.
Nevertheless, the former strongman had later rung up Gemunu several times possibly to apologize for his inability to attend the event. However, Gemunu was too upset to answer these calls, they say.