---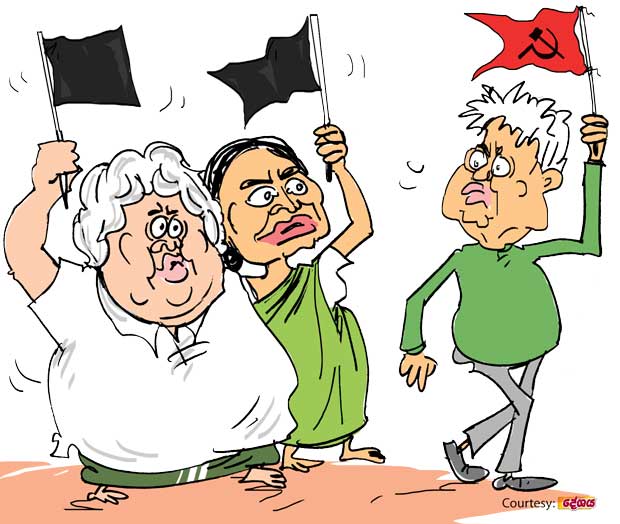 It is a well-known fact that all main political parties tried their level best as never before to attract the largest possible crowd to their respective May Day rallies this year. However, there is hush-hush in political circles that a certain prominent purohita and a young fair Diyawanna member had kept away from the Getamba May Day rally without giving an excuse.

The purohita who was conspicuous by his absence is known to be up in arms against a much talked about controversial deal involving the transfer of some precious assets of the country to a foreign company. He is said to have got distanced from the powers that be in yahapalanaya these days. Meanwhile, queries about the qualifications of a sibling to hold a high post coming under the purview of his Ministry has added insult to the already festering injury, they say.

The general opinion in political circles is that the purohita had given the party's May Day rally a miss by way of conveying a significant message to the government. Some say that the purohita who threw in his lot with yahapalanaya after playing his political innings with several other parties is poised to bat for yet another team.

As for the truant fair young member, she had gone out of the public eye completely following the collapse of the Meetotamulla garbage mountain. What this fair member is up to now is anybody's guess, they say.