---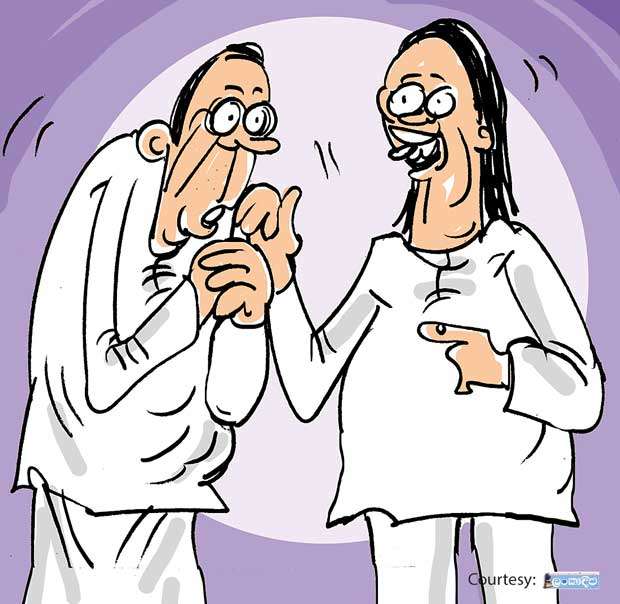 There is a radical Diyawanna politico who is highly disillusioned with his leader. The man had wanted a place in the top team itself, but he had to settle for a State level position.

The other day this politico was walking out after attending an environment-related seminar when he chanced on a leader of a political Front. After a swift exchange of greetings, the politico put his arm round the Front leader's shoulder and told him in a low tone:

"Machang, I hope you don't mind giving me nomination from your party come next polls!"

"O! Yes," replied the Front leader. "We, in fact, were waiting for you to join us!"

The radical politico is expected to do the somersault at the most opportune time, they say.