---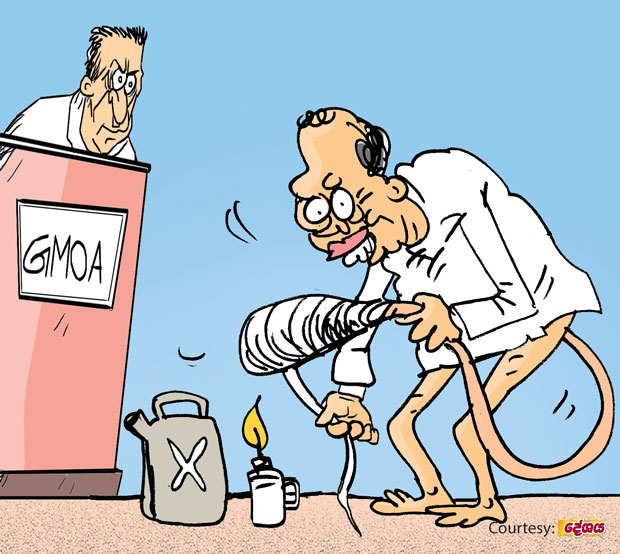 Practically everyone in the country heaved a long sigh of relief when the guns on the pestering SAITM issue that grew into proportions of a national crisis fell silent. However, a proposal setting out the minimum qualifications required for admission to the private medical colleges presented for approval to the top team in yahapalanaya the other day could lead to re-igniting the issue, they say.

It had transpired at this top team meeting that the proposal presented to the top team did not embody the admission criteria for medical education at private universities that had been formulated by a team of competent medical specialists appointed by the authorities themselves and what it carried was a spurious one worked out by a `political hand' lowering the minimum qualifications required.

The doctors' union leaders who had got the wind of the attempt to get a substitute admission criteria approved by the highest decision-making body are about to take to the war path again, they say.
The union had reportedly even found out the author of the substitute entry criteria and the politico behind the move.

So all indications are that there will be fireworks on highways again on the eve of the upcoming polls.