---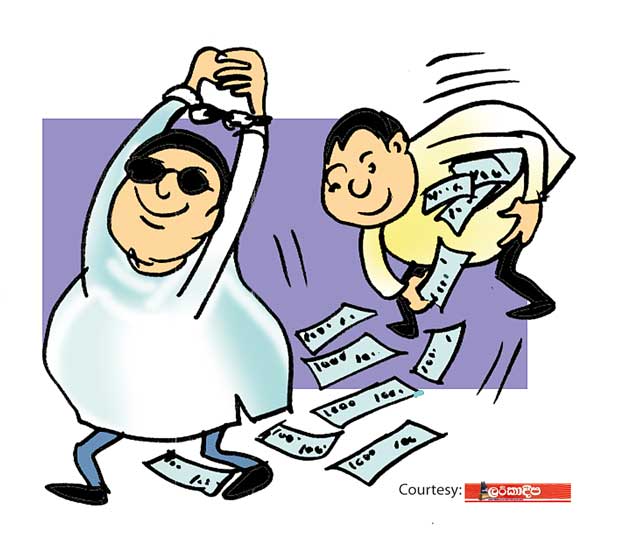 There is a bigwig of a certain state-run lodge for whom admitting a prominent politician or a well- heeled shady character like a drug baron amounts to winning a big lottery prize, they say.

The 'fees' he charges for providing comforts to such filthy-rich inmates amount to several millions. By the way, a bank cash deposit slip found on the person of a heroin trafficker frisked after being arrested by narcotics sleuths had revealed that a sum of Rs.2 million had been credited to the account of the bigwig in question.

All staffers of the state-run lodge from the top to the bottom are well aware of the doings of the bigwig, but high-ups of lesser ranks look the other way as the boss is sharing his ill-gotten exploits with them and those in low ranks prefer to pretend ignorance for fear of reprisals, they say.