---
A young astrologer from a city suburb was summoned to a palace the other day.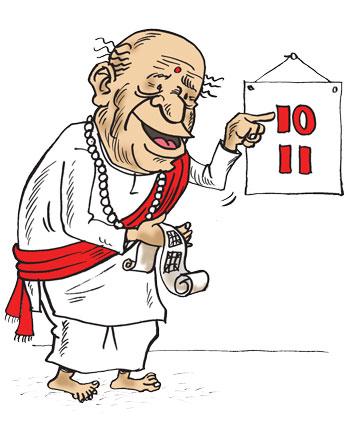 The purpose of summoning the astrologer was to find out the political fortunes in store for a very high authority considering the current volatile situation in the country.

The astrologer who read the celestial map pertaining to the very high authority predicted that July 10 and 11 were very auspicious days for him and whatever action or decision he was to take during this two-day period would produce the desired results.

Those in the know of this prediction are said to be wondering as to what kind of important event will play out during the time specified by the astrologer.

Meanwhile, sources close to this palace say there is a strong possibility of one of these two days marking the issuance of a Gazette notification carrying much significance for the country's future.