---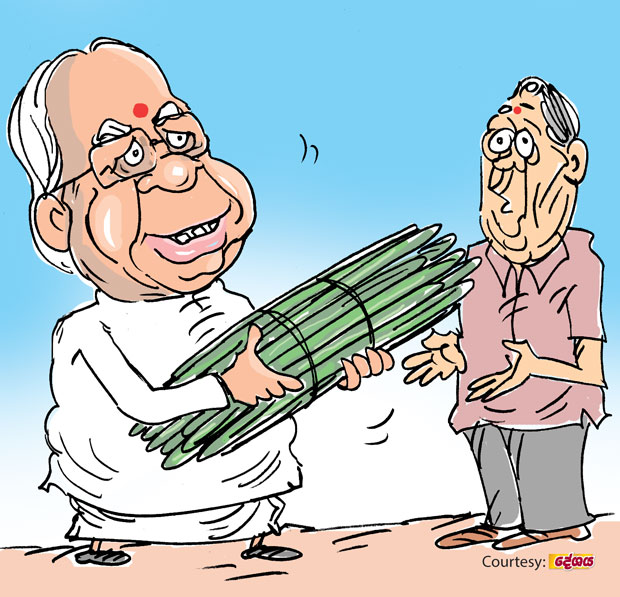 A Diyawanna member of the political party dominating the country's North had received a very unusual gift parcel from his party leader recently.

This party leader whose residence is located in an area far away from the city would on his return to Colombo bring with him some garden produce for distributing among his party's Diyawanna members.

The gift parcel that the particular Diyawanna member had received from his party leader upon his return from the East had given him much food for thought for it was a kind of popular vegetable in the North known to be rich in ginseng properties.

You, the readers, must be wondering as what could be the kind of vegetable that the Diyawanna member – by the way one with ties to a section of the media – had received as a present from his party leader.

It was a big bundle of drumsticks!