---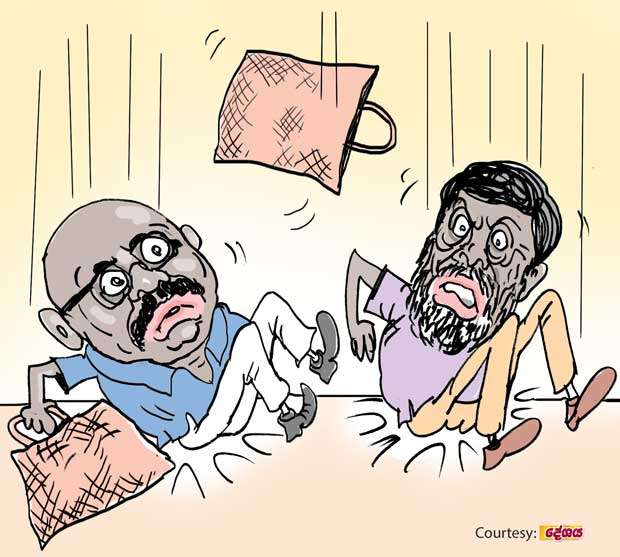 Several ambitious characters had become a big nuisance to Number One in the recent past, they say.

They were none other than some turncoats who on the eve of the recent mini-poll made a dramatic appearance on political stage vowing their heart and soul support to Number One to achieve the goal of a clean administration.
These turncoats, in fact, found place in the delegation that accompanied Number One on his recent state visit to Nippon. The news that the three year-tenure of certain governing ones was about to expire had kindled their ambitions and they had rushed to the palace to stake their claims to high posts about to fall vacant.

Of these turncoats, the worst irritants in his side had been a persistent duo - ones who turned their back on Panchaudha and a pole-vaulter from another party. Finding these high post aspirants becoming a source of vexation, Number One had nipped the trouble in the bud by suddenly granting another three- year term extension to the incumbents. After all, Number One may have taken into consideration that the support extended by these characters at the eleventh hour had not helped prevent the heavy defeat the Blues had to suffer, they say.