---
Passengers in a Kandy-bound private bus from Mahiyangana area were subjected to much discomfiture recently when they were suddenly treated to some lewd scenes from a porno film while watching a footage on a pilgrimage to Buddhist shrines in Dambadiva (India).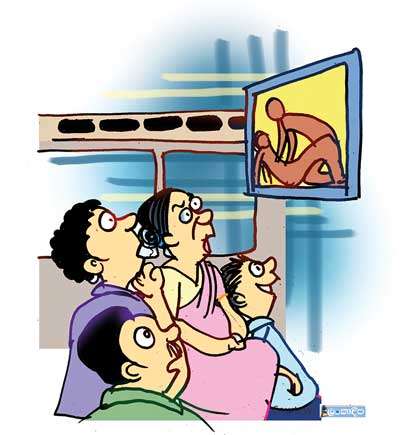 The route license for this private had been issued on a request by a politico, they say.

The bus driver and the bus were taken into custody later following a complaint made by a passenger, they say.