---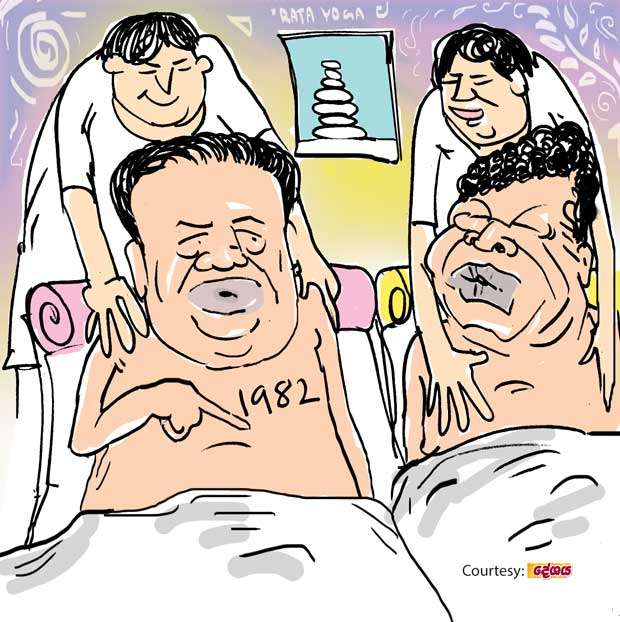 The JO's gabby tuition master and his colleague from Kalutara who has suddenly become an aspirant to the number one position found themselves together seeking 'panchakarma' treatment at the exclusive spa for Diyawanna politicos the other day.

They were lying on two beds placed close to each other awaiting body massage, when the tuition master addressed the Kalutara pal in a hushed tone: "If you don't mind, Saho, I wish to know why you suddenly developed an ambition to become the country's Number One!"

"I don't mind at all," replied the ambitious one. "In fact, everyone ought to know that I have a right to a leadership position in the country. Do you know, Saho, that I am the most senior member in the 'Hand' party after one or two front-liners in it? Therefore, don't think that I am pressing my claim for the top position from public platform out of sheer madness!"

The tuition master did not argue the point made by his colleague probably because it did not come within his domain Economics, they say.