---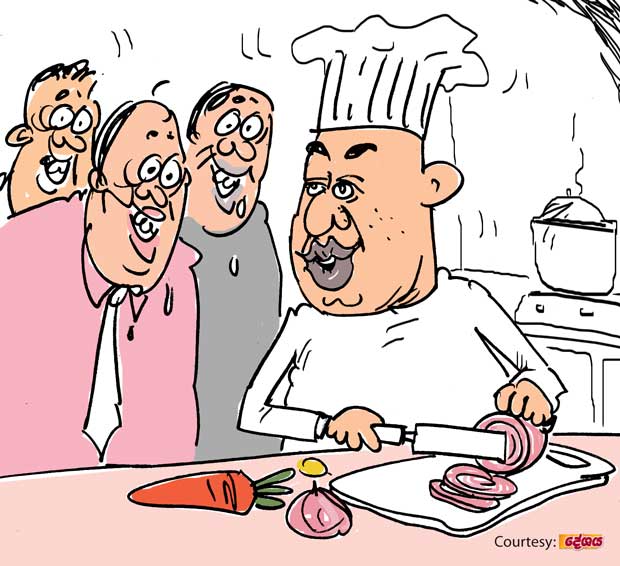 There is a young purohita in yahapalanaya who is an excellent cook as well.

This purohita with a village background holding a high office in the Blue party is still an eligible bachelor, they say.
His father now no more too was in active politics and held high political office. This politico with unusual culinary skills loves cooking so much that he would do the cooking himself, whenever he happens to spend the day at home, not only for himself but also for his personal staff.

The purohita's personal aides would visit the kitchen at regular intervals where their boss is busy and when the meal is ready, they would go out and call out aloud: "Kaama laasthiyi! Kanna warella!" (Food is ready. Come and have it!)

In a country where there are political high-ups who want someone at their beck and call practically for every minor odd job like carrying a file, this purohita cooking food for his personal staff as well is a rarity, they say.